Thank You for Sharing the Hope!

In the compilation ebook, Reasons for Hope: Positive Messages for a Negative World, 17 different writers offer their own reasons to have hope, even in times like these.

The 23 stories are sometimes touching, sometimes humorous, often personal, and always insightful.

This page offers a few gifts to you for sharing the ebook with others. I won't ask for proof that you shared the ebook. I will trust you to be honest about it. In case you're wondering how to share it, try any or all of the following ways:
Make it available for others to download from your website or blog.
Send it to friends and family through email (please donít spam anyone).
Link to it on my website at:
http://www.boogiejack.com/free-ebooks/reasons-for-hope.html
Post links to it in forum and blog comments.
Add it to membership sites.
Submit it to ebook directories.
Be creative and think of something no one else has as long as it's ethical and doesn't involve spam.
In case you stumbled onto this page without having read the ebook, you can download it with the link below.

Download Instructions
Right-click the download link and choose: Save Target As, Save Link As, or a similarly worded option from the pop-up menu. The actual wording will vary depending on your browser. Mac users shift+click instead.

Note: The free Adobe Reader is required to view the ebook. Most people already have it, but if you don't you can download it for free from the Adobe Reader Download Page. Follow Adobe's instructions to install.
Your Free Gifts for Being Kind...
If you've shared Reasons for Hope with others, please accept any or all of the following free gifts that interest you as my thanks for helping others discover this unique and helpful ebook. Please keep sharing it, you never know when someone will discover the ebook through you and find tremendous comfort or help through the stories!

Note: The ebooks below may be shared freely with others. The graphics are for your personal use only. Thanks!
» Gift 1

How to Make Your Own MySpace Layouts
MySpace layouts can be confusing even for web designers experienced in traditional coding. This brief ebook explains how you can easily create your own MySpace designs.

Discover how to make a one-of-a-kind design for yourself, or make custom designs for others and charge a fee for them, or make free layouts that requires the user to link to your site. What a great way to build link popularity for your website!

[ Download MySpace Layouts Ebook ]
» Gift 2

Twitter Tips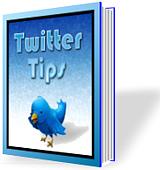 Whether you're an experienced Twitter user or have no clue what it is, this guide will help you make the most of Twitter.

New users are walked through the registration process and shown the best way to set up an account. All users will discover best Twitter practices, how to attract followers and find the best people to follow, and discover the best third party Twitter applications that automate much of the tedium so you don't have to spend your valuable time on unpleasant tasks.
» Gift 3

Card Tricks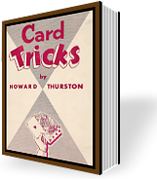 This book of card tricks was written by Howard Thurston in 1903, one of the card trick masters from bygone years.

There are 45 illustrations to go along with the descriptive text to help you master these card tricks—which are probably tricks never seen by people you know...unless they're really, really old! Amaze your friends and family with a new talent!

[ Download Card Tricks Ebook ]
» Gift 4

50 Blank Ebook Covers

If you write your own ebooks you need to make ebook covers. I've got 50 blank covers for you, just add your own text. The image samples below have been reduced in size and quality for display purposes.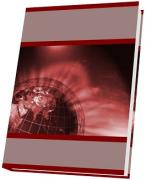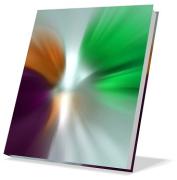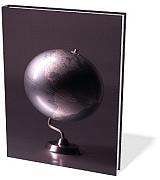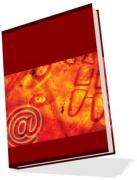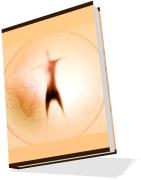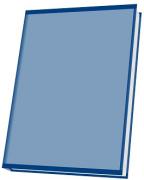 » Gift 5

Business Graphics Assortment

Just an oddball assortment of 72 business graphics and headers I found in a dusty corner of my hard drive. Here are a few reduced quality samples.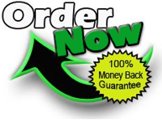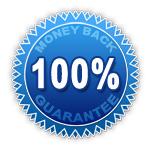 What Can You Do With This Ebook?
Here are the very generous terms of use:
Read it and enjoy!
Give it away! Let your visitors download it from your own website or blog.
Add it to a free or paid membership site.
Use it as a free bonus product with products you sell.
Use it as an incentive for joining your mailing list.
Email it to friends and family or send them the link to this page.
The same "sharing" guidelines apply to the ebooks I'm giving you as free gifts.
Can Your Site Be Found?
If you want your web site to rank high in the search engines . . . what are you going to do to get it there? Check out SEO for YOU: Search Engine Optimization for Ordinary Everyday People!

If you haven't built your site yet, now is the best time to discover true search engine optimization. If you have built your site, it's not too late for you.

Check out SEO for YOU now . . . because there's no point in having a site that no one can find!
Almost a Newsletter
Subscribe today for exclusive website design tutorials and grab some free gifts to boot! Learn more, or subcribe below:
Did you know...
The member's site has about 100 standards compliant HTML and CSS tutorials, 31 handy reference charts, reprintable content, web graphics, exclusive fonts, free software, free ebooks and more? All this for less than 9 cents a day! [ Details ]